Nokia arbeitet an eigenen Wearables mit Android
veröffentlicht am 27. Oktober 2015 in
News und Updates
von
Florian Müller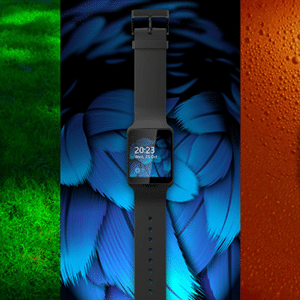 Nokia hat anscheinend die Android Plattform für sich entdeckt. Laut einer Pressemitteilung arbeitet das Unternehmen an Smartphones, Tablets und Wearables mit Android.
Die großen Zeiten von Nokia sind schon lange vorbei. Das Unternehmen war nach dem Millennium einer der größten Player im Smartphone Markt und hat sich über die Zeit den Rang durch Apple, Samsung und Co. ablaufen lassen. Nun will Nokia wohl einen neuen Versuch starten, erfolgreich im Markt der Mobile Devices zu sein.
Laut einem offiziellen Pressestatement, das mobiflip.de aufgegriffen hat, arbeitet das Unternehmen derzeit an einem Smartphone, einem Tablet und einem Wearable. Dieses Wearable ist für den Verbrauchermarkt konzipiert und wird voraussichtlich mit Android laufen. Das verwundert ein wenig, da Nokia eigentlich dafür bekannt ist, mit Microsoft eng verbunden zu sein und das mobile Windows System auf seinen Devices zu verwenden.
Ob es sich bei dem angekündigten Wearable um eine Smartwatch handelt, steht hingegen noch nicht fest. Es kann genauso gut ein Fitness-Tracker sein oder eine Mischung. Nokia hat lediglich bestätigt, dass es sich um "gesundheitsrelevante Devices" handeln soll.
Sicher ist allerdings, dass Nokia gerade Stellen ausschreibt. Bewerber sollen über Programmierkenntnisse im Android-Bereich besitzen.
Hier der Auszug aus der Pressemitteilung, die auf die Entwicklung eines Wearables hindeutet:
"The object of the company is to research, develop, manufacture, market, sell and deliver products, software and services in a wide range of consumer and business-to-business markets. These products, software and services relate to, among others, network infrastructure for telecommunication operators and other enterprises, the internet of things, human health and well-being, multi-media, big data and analytics, mobile devices and consumer wearables and other electronics."
Die Stellenausschreibung des Unternehmens für die Android-Programmierer sieht wie folgt aus:
Key responsibilities
Hands on programming, testing and evaluation tasks
C/C++ coding for Android and/or RTOS
Tools, Drivers, connectivity protocols, Kernel, Device Tree configs
Supportive SW tasks
Android middleware code development, main focus on connectivity and sensor areas
Key responsibilities
Take the technical ownership of the Android product SW in co-operation with the Chief SW Architect
Owns the Android integration/implementation work on technical level
Contribute in SW architecture design
Contribute in ODM SW development steering together with Head of SW
Hands on outputs in most complicated areas like connectivity, SPI and sensors
Wir halten euch zu den Entwicklungen im Hause Nokia auf dem Laufenden.