Watch OS 2 für Apple Watch aufgrund eines Bugs verschoben
veröffentlicht am 17. September 2015 in
News und Updates
von
Florian Müller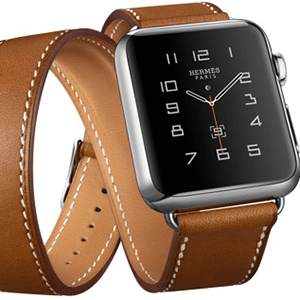 Das Realease der neuesten Version des Apple Watch Betriebssystems Watch OS 2 wurde auf unbestimmte Zeit aufgrund eines nicht behobenen Bugs verschoben.
Da haben sich wohl alle Apple Watch User ein bisschen zu früh gefreut. Gestern abend sollte eigentlich der Rollout des Betriebssystems Watch OS 2 zusammen mit der iOS 9 stattfinden. Doch kurz vor Kickoff wurde Watch OS 2 zurückgezogen. Ein Apple Sprecher bestätigte die gegenüber TechCrunch:
"We have discovered a bug in development of watchOS 2 that is taking a bit longer to fix than we expected. We will not release watchOS 2 today but will shortly."
Was genau "shortly" bedeuten könnte, wollte der Sprecher hingegen nicht verraten. Auch um welche technische Schwierigkeit es genau geht, ist unklar.
Jeder, der sich noch überlegt die Apple Watch zu kaufen, sollte sich unseren Praxistest anschauen. Wir haben die Apple Watch mit 4 von 5 Sternen bewertet.